The SHAG is the state dance of South Carolina and The National SHAG Dance Championships is a three night competition held every March in North Myrtle Beach, South Carolina. It features dancers in six different divisions - Junior I, Junior II, Non-Professional, Professional, Seniors and Masters. Stages Video has been videotaping this event since 1988. DVD's are available for purchase, please email us for additional information of how to order your three-DVD set. Now for the first time, this years Nationals are available to watch on Pay Per View. Simply go to NationalShagDanceChampionships.com and follow the prompts. This is not a LIVE on-line event and is only available after the competition has been held.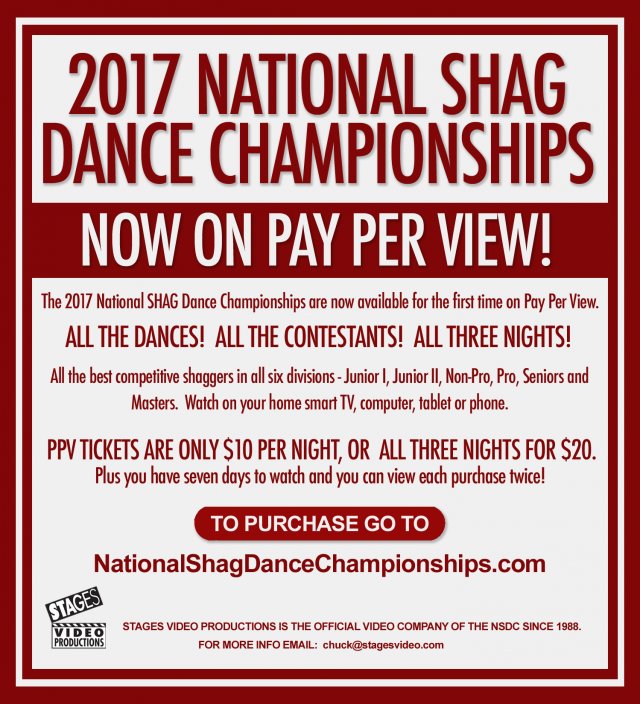 Here are 2017's Professional Division and Overall Champions, Leslie Melton Jennings & Sam West.
Here are the 2017 Junior II Division Champions Kayla Henley & Jackson Batten.

To order your DVD copy of the National SHAG Dance Championships, click to download the order form or give us a call at 8430626-7466.
Download File